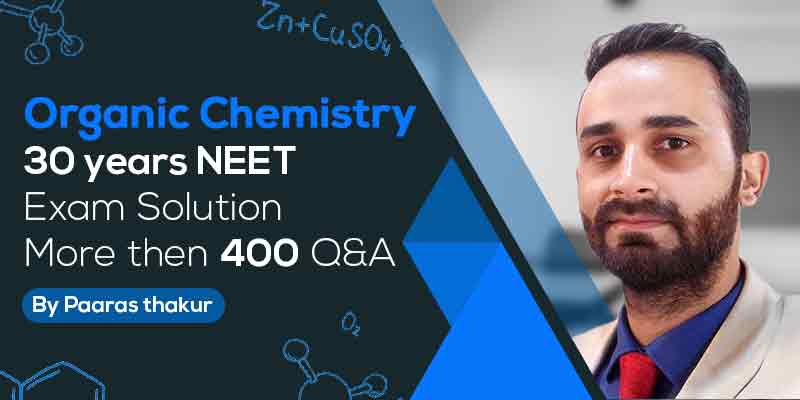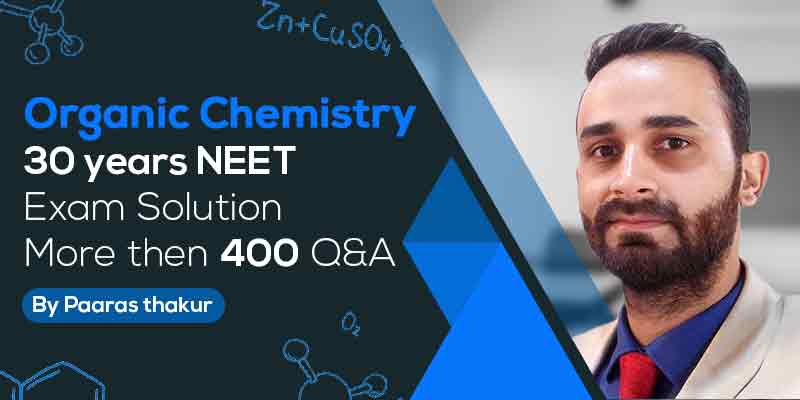 30 Years' NEET Organic Chemistry - Video Solutions
188 Users Enrolled
NEET , Chemistry
Board: CBSE & State Boards , Language: Hinglish
Mode- Online
Contains- 9 Videos
Access Duration- Till 30 Apr 2020
WHAT WILL I LEARN?
1. Quick revision of all important concepts in Organic Chemistry
2. Learn faster problem solving tactics
3. More confidence in organic chemistry
Course Description
This video solution course is not just solution of organic chemistry problems but it teaches you how to develop problem solving methodology. All books' solutions tell you that a particular option is the answer but they don't explain why other three options are wrong. Thats where every students feels uneasy. In this course i've tried to include the underlying concepts, tricks and important facts that will help you improve your organic chemistry problem solving. The course has:
1. More than 400 solved problem in organic chemistry from last 30 years' NEET/AIPMT exams.
2. It includes GOC, Hydrocarbons, Alkyl & Aryl halides, Alcohol phenols ethers, Carbonyl & carboxylic derivatives, & amines. It doesn't include biomolecules and polymers.
Curriculum
NEET - Chemistry
General Organic Chemistry - Part 2

Hydrocarbons - Part 1

Hydrocarbons - Part 2

Alkyl & Aryl Halides

Alcohols, Phenols & Ethers

Aldehydes, ketones and carboxylic acids

Amines - Part 1

Amines - Part 2
About Paras Thakur
Paras Thakur
CHEMISTRY | Teaching, Career Planning, Digital learning content | 7+ Years Experience | A teaching geek who knows how to teach. Worked in 7 states across country with some of the biggest IIT coaching institutions.
If you have any doubts about how to get and access this course,watch this video.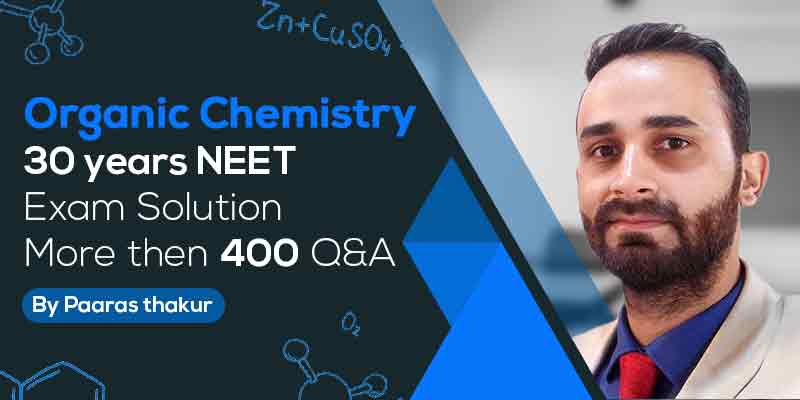 499
249
Includes 18 % GST
Mode- Online
Contains- 9 Videos
Access Duration- Till 30 Apr 2020