Courses
31 Mar 2021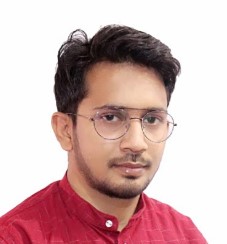 Dream Classes
STUDENT'S REVIEWS ABOUT OUR COURSES
If they can, you also can.
Sir, Aapne to Kamaal kar Diya. Maine Bahut si video dekhi par Aap jaisa koi
nii padhata. Sir. Aap ne to mera calender ke sabhi dabut clear kar diye.
Sir. Aap mere liye bhagwan ho.... thanku sir...
Mohammad Adib
Student
अद्वितीय धमाका very nice videos sir..... Mind blowing
tricks sir... Thnkyouu sirrrr ....
lovelyyyy sir ... salute for ur effortss....
Abhi Negi
Student
Sir aapke padane ka our samjhane ka jo tarika hai
vo bahut hi jabardast h.... गणित से संबंधित सभी आसान ट्रिक हमें बताएं
और अपने क्लास को रेगुलर चालू रखे ऐसी हम आपसे आशा करते हैं
Harsh Raj
Student