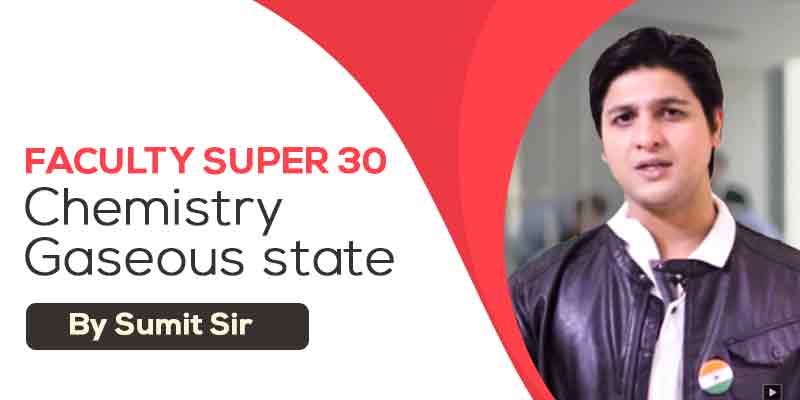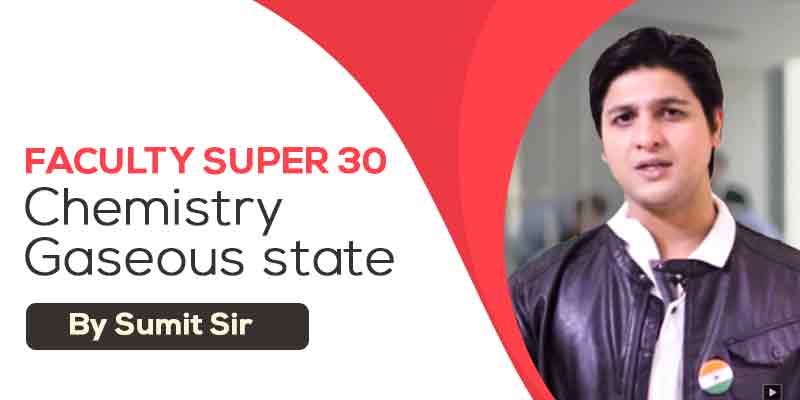 NEET | Chemistry - Gaseous State
102 Users Enrolled
JEE Mains , Chemistry
Board: CBSE & State Boards , Language: Hinglish
Mode- Online
Contains- 9 Videos
Access Duration- Till 30 Apr 2020
WHAT WILL I LEARN?
In Chapter Gaseous State,

we study about various laws of Gas.

Students in NEET/JEE Preparation will find it easy to go through this topics.

Also in this topic, Student will learn about the different laws of Gaseous state and Liquefaction of Gases.
Course Description
Chemistry can guarantee you assured marks in Class 12th, NEET/JEE Mains, on the off chance that you have prepared well. This is the reason chemistry is known as best scoring subject in Class 12th, JEE Main & NEET Exams. Most of the times, questions in JEE Chemistry are not especially twisted and get tested directly. The key to solving problems of chemistry lies in understanding basic concepts clearly. Here, students will improve their JEE chemistry score! with the help of Sumit Sir.
Curriculum
Chemistry - Gaseous State
Boyle's Law

Charle's Law

Gay Lussac Law , Avogadro Law , Ideal Gas ad Density Form of Equaltion

Numerical s Ideal Gas Equation

Victor Meyer Method

Dalton's Law of Partial Pressure

Graham's Law of Diffusion

Liquefaction of gases I Critical Temp,Pressure,Volume
About Sumit Sir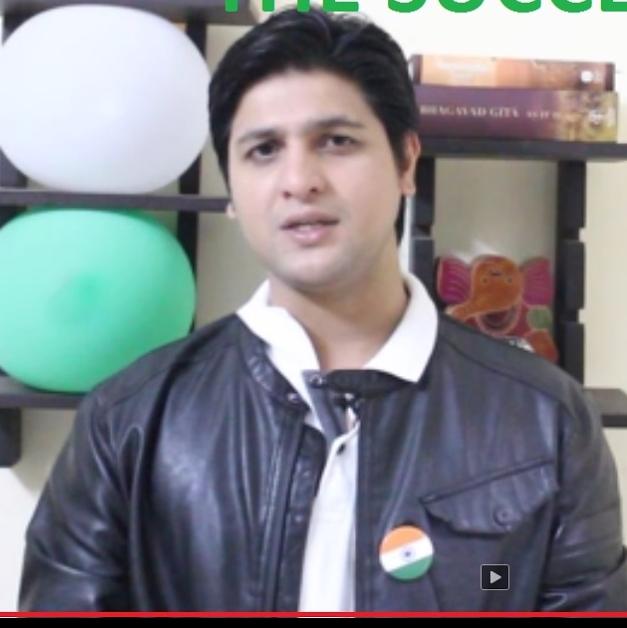 Sumit Sir
Chemistry | Class 11th, 12th & Competitive Exams | 8+ Years Experience | Sumit Sir known as Super chemistry in Super 30. He is the founder of Grow Bharat Youtube channel. 2 Times Supervisor in IRIS SCIENCE FAIR (GOVT OF INDIA AND INDO US FORUM).
If you have any doubts about how to get and access this course,watch this video.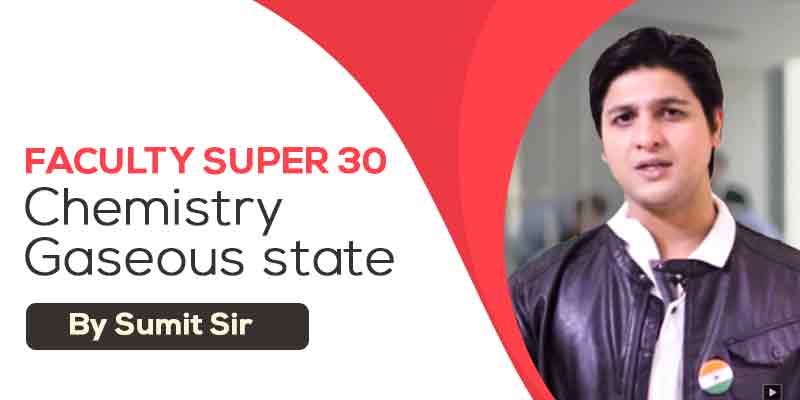 Mode- Online
Contains- 9 Videos
Access Duration- Till 30 Apr 2020