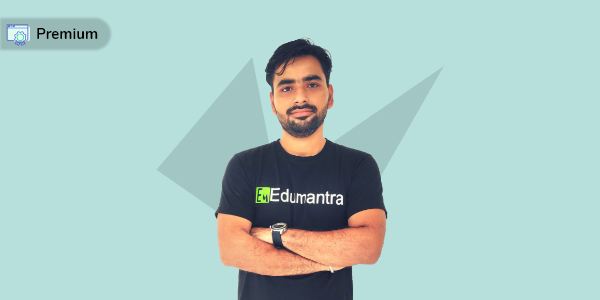 Class 10 - Recorded Video Lectures All Subjects
All Subjects
Hinglish
Total Chapters: 14
Class 10 - Recorded Video Lectures All Subjects
All Subjects with Concepts will be covered.
Each and every Chapter is explained in detail for all subjects
Brain Map PDFs are also provided to help student grasp concepts easily
Additional Study materials are also provided.
PDF notes will be provided with videos.
200+ Notes and pdfs will be provided.
Full clarity of each and every topics discussed.
Science - Class 10
C2 - Acid Bases And Salts

69 Minutes

C3 - Metals And Non-metals

72 Minutes

C4 - Carbon And It's Compounds

106 Minutes

C5 - Periodic Classification Of Elements

85 Minutes

C7 - Control And Coordination

80 Minutes

C8 - How Do Organism Reproduction

74 Minutes

C9 - Heredity And Evolution

69 Minutes

C10 - Light- Reflection & Refraction

100 Minutes

C11 - Human Eye And Colorful World

57 Minutes

C12 - Electricity

145 Minutes

C13 - Magnetic Effect Of Electric Current

110 Minutes

C14 - Sources Of Energy

34 Minutes

C15 - Our Environment

26 Minutes

C16 - Management Of Natural Resources

29 Minutes

Live Doubt Class #1 - 31st August

103 Minutes

Live Doubt Class #2 - 4th September

83 Minutes

Electricity Full Chapter Super Revision

162 Minutes

Life Processes | Super Revision

96 Minutes

Human Eye And Colorful World | Super Revision

68 Minutes

Metals And Non-metals || Super Revision

103 Minutes

Acids, Bases & Salts || Super Revision

83 Minutes

Control & Coordination || Super Revision

86 Minutes

How Do Organism Reproduce || Super Revision

106 Minutes

Magnetic Effect Of Electric Current - Full Chapter Revision

137 Minutes

Chemical Reaction And Equation || Super Revision

71 Minutes

Our Environment || Super Revision

48 Minutes

Carbon And It's Compounds Full Chapter Revision

239 Minutes

Heredity And Evolution Full Chapter Revision

129 Minutes

Sources Of Energy || Super Revision

62 Minutes

Management Of Natural Resources || Super Revision

47 Minutes

Super Revision Of Light - Reflection 1

86 Minutes

Periodic Classification Of Elements | Super Revision

102 Minutes
English Literature - Class 10
Chapter 1 - A Letter To God

18 Minutes

Chapter 1 - Nelson Mandela - Long Walk To Freedom

46 Minutes
English Poem - Class 10
Poem 1 - Dust Of Snow

12 Minutes

Poem 2 - Fire And Ice

10 Minutes
English Grammar - Class 10
Tenses Part 2 - English Grammar

13 Minutes

Tenses Part 3 - English Grammar

10 Minutes

Tenses Part 4 - English Grammar

6 Minutes

Modal Auxiliary - English Grammar

19 Minutes

Letter Writing (formal & Informal)- English Writing Skills

17 Minutes

Direct & Indirect Speech Part 1 - English Grammar

22 Minutes

Direct & Indirect Speech Part 2 - English Grammar

20 Minutes

Diary Writing - English Writing Skills

13 Minutes

Gap Filling - English Grammar

9 Minutes

Jumbled Words - English Grammar

17 Minutes

Story Writing - English Grammar

13 Minutes

Figures Of Speech - English Grammar

12 Minutes

Articles - English Grammar

23 Minutes
Maths - Class 10
Chapter 1 - Part 2 - Real Numbers

19 Minutes

Chapter 2 - Polynomials

41 Minutes

Chapter 3 - P1 - Pair Of Linear Equation In Two Variable

35 Minutes

Chapter 3 - P2 - Pair Of Linear Equation In Two Variable

31 Minutes

Chapter 4 - P1 - Quadratic Equation

26 Minutes

Chapter 4 - P2 - Quadratic Equation

25 Minutes

Chapter 4 - P3 - Quadratic Equation

49 Minutes

Chapter 4 - P4 - Quadratic Equation

20 Minutes

Chapter 5 - P1 - Arithmetic Progression

24 Minutes

Chapter 5 - P2 - Arithmetic Progression

23 Minutes

Chapter 5 - P3 - Arithmetic Progression

39 Minutes

Chapter 5 - P4 - Arithmetic Progression

20 Minutes

Chapter 5 - P5 - Arithmetic Progression

20 Minutes

Chapter 6 - P1 - Triangles

54 Minutes

Chapter 6 - P2- Triangles

13 Minutes

Chapter 6 - P3 - Triangles

22 Minutes

Chapter 6 - P4 - Triangles

74 Minutes

Chapter 6 - P5 - Triangles

34 Minutes

Chapter 6 - P6 - Triangles

45 Minutes

Chapter 6 - P7 - Triangles

41 Minutes

Chapter 6 - P8 - Triangles

31 Minutes

Chapter 7 - P2 - Coordinate Geometry

30 Minutes

Chapter 7 - P3 - Coordinate Geometry

34 Minutes

C8 - P1 - Basics - Introduction To Trigonometry

25 Minutes

C8 - P2 - Ex8.1 - Introduction To Trigonometry

34 Minutes

C8 - P3 - Ex8.2 & 8.3 - Introduction To Trigonometry

22 Minutes

C8 - P4 - Ex8.4 - Introduction To Trigonometry

21 Minutes

C9 - Applications Of Trigonometry

53 Minutes

C10 - P1 - Circles

31 Minutes
History - Class 10
C2 - The Nationalist Movement In Indo-china

43 Minutes

C3 - Nationalism In India

35 Minutes

C4 - The Making Of A Global World

26 Minutes

C5 - The Age Of Industrialization

25 Minutes

C6 - Work, Life & Leisure

18 Minutes

C7 - Print Culture & The Modern World

27 Minutes
Civics - Class 10
Chapter 2 - Federalism

18 Minutes

Chapter 3 - Democracy & Diversity

15 Minutes

Chapter 5 - Popular Struggles & Movement

13 Minutes
Geography - Class 10
Chapter 2 - Forest & Wildlife Resources

12 Minutes

Chapter 3 - Water Resources

12 Minutes

Chapter 4 - Agriculture

17 Minutes

Chapter 5 - Mineral & Energy Resources

11 Minutes

Life Lines Of National Economy - Chapter 7

18 Minutes
Economics - Class 10
Chapter 2 - Sectors Of Indian Economy

16 Minutes

Chapter 3 - Money & Credit

19 Minutes

Chapter 4 - Globalisation & The Indian Economy

13 Minutes

Chapter 5 - Consumer Rights

15 Minutes
Iit Foundation Course - Physics
Lecture 2 - Iit Foundation - Physics

45 Minutes

Lecture 3 - Iit Foundation - Physics

42 Minutes

Lecture 4 - Iit Foundation - Physics

57 Minutes

Lecture 5 - Iit Foundation - Physics

62 Minutes

Lecture 6 - Iit Foundation - Physics

31 Minutes
Iit Foundation Course - Chemistry
Lecture 1 - Iit Foundation - Chemistry

25 Minutes
Iit Foundation Course - Biology
Lecture 1 - Iit Foundation - Biology

10 Minutes

Lecture 2 - Iit Foundation - Biology

43 Minutes

Lecture 3 - Iit Foundation - Biology

24 Minutes

Lecture 4 - Iit Foundation - Biology

29 Minutes