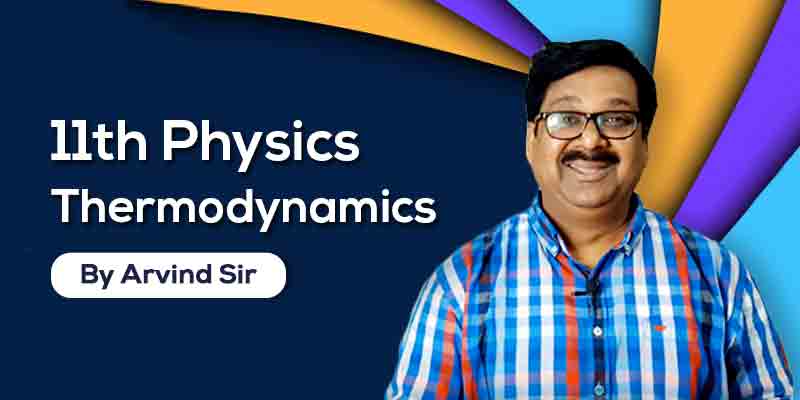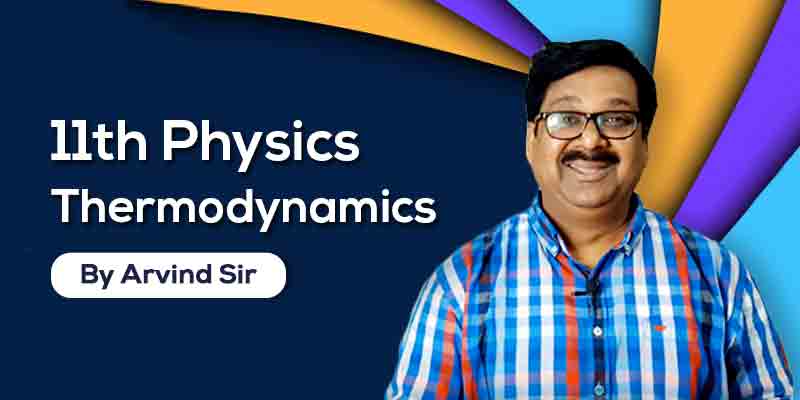 11th Physics: Ch. 12: Thermodynamics
84 Users Enrolled
Class 11 , Physics
Board: CBSE & State Boards , Language: Hinglish
Mode- Online
Contains- 12 Videos
Access Duration- Till 31 Mar 2020
WHAT WILL I LEARN?
You will understand Thermodynamics for Board & also very useful for JEE & JEE Mains & Advance.
All future updates will be Free.
Course Description
Introduction - Thermodynamics
Thermal equilibrium
Zeroth Law of Thermodynamics
Heat, Internal energy and work
First Law of Therodynamics
Specific Heat Capacity
Thermodynamic state Variables and equation of State
Thermodynamic processes
Heat engines
Refrigerators and Heat pumps
Second Law of Thermodynamics
Reversible and irreversible Processes
Carnot engine
Curriculum
Thermodynamics
12.1 Zeroth law of Thermodynamics

12.2 Isothermal Process and Adiabatic Process

12.3 Work Done in Isothermal Process,

12.4 Work done in Adiabatic Process

12.5 First Law of Thermodynamics

12.6 Mayor's relation Cp-Cv=R

12.7 Heat Engine, Heat Engine in Thermodynamics

12.8 Reverse Heat Engine in Thermodynamics

12.9 Limitations of First law of Thermodynamics

12.10 Second Law of Thermodynamics,

12.11 Carnot's Cycle, Carnot's Theorem,

12.12 Numericals
About Arvind Sir
Arvind Sir
Physics & Maths | Class 11th & 12th | 15+ Years Experience | Arvind Sir is the Director of Arvind Academy. Arvind Sir has dedicated his life to help students achieve their goals in exams by providing them quality education.
If you have any doubts about how to get and access this course,watch this video.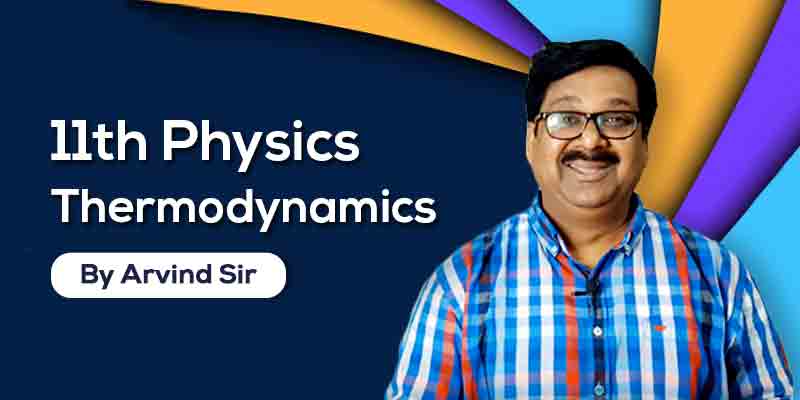 499
349
Includes 18 % GST
Mode- Online
Contains- 12 Videos
Access Duration- Till 31 Mar 2020